Sell Auto Loan Portfolio
is the easiest and quickest way to obtain capital to grow your business. Simply put, selling loans is the most effective way to build capital for your buy-here-pay-here dealership without adding on new debt to your business. Selling Bulk Auto Loans also gives the dealer greater flexibility to expand their existing business by purchasing more inventory, being able to finance more customers, acquiring new stores, and more. When a dealer sells their auto loans, the finance company that purchases them takes over collections. This frees up time the dealership owners spent managing collections, sending out repo's on the accounts. After selling loans, owners are able to focus on:
Selling Cars
Buying inventory
Reconditioning
Training sales staff
and all of the other responsibilities of today's used car dealer.
Auto Loan Portfolio Buyers
Call 615-414-6708 for more information Selling your auto loans in bulk is a benefit to your customers as well! It helps the customer build or re-establish their credit history. Most finance companies will report all of the customer's on-time payments to the major credit bureaus. This gives the customer an incentive to be sure they make their car note payments on time. I have heard customers tell dealers many times that they wish their payments were being reported to the credit bureaus. In short, selling bulk auto notes offers significant benefits like:
Receive a large lump sum of money
Have more free time
Finance more customers
Acquire new locations
Help your customers build their credit
Save on your in-house staff costs for collections.
Eliminate the need to acquire more DEBT.
Get your profits faster
Sell Auto Portfolio. Call to find out more.
A simple way to determine how selling your car notes can improve your company's cash flow is to answer this question: "If my dealership had all the cash on hand I needed, what would I do with that cash?" You would probably answer some or all of the above, meet payroll, purchase inventory, pay bills, pay taxes and so on. "If a buy-here customer goes through the loss of a job, the dealer is in trouble. Most buy-here, pay-here customers can't even be out of work for two weeks because they have no savings to service debt." — Ken Shilson, founder, National Alliance of Buy-Here, Pay-Here Dealers "Dealers often look at the ability to repay based on someone having their job and wanting to do anything to keep his car. They shouldn't assume that a buyer will let his kids go hungry to keep his ride." — Ron Peterson, attorney, federal bankruptcy trustee, Chicago, IL "This is the world buy-here, pay-here dealers have chosen to operate in. Losses come with the territory, but as long as a dealer has a good program to recycle his inventory and is vigorous in repossessing cars, he can make money." — Peterson At a time when it is becoming more and more difficult to secure credit facilities, selling your auto notes is definitely a source of raising capital. Don't let your opportunity to make more money for your business pass you by! Let Financial Solutions get you started! For more info, email us at sales@bhphdealercapital.com or give us a call at 615-414-6708 today!
Let Us Show You How To Unlock The Cash In Your BHPH Auto Loan Portfolio!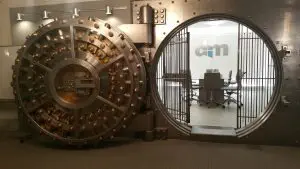 How to Sell Auto Loan Portfolio
Selling your auto portfolio is simple. Send us the information on the accounts you would like to sell. Preferably in excel format. We review and present you with an offer to buy your auto loan portfolio. Once you accept the offer you provide files for review. A final purchase offer is generated Send in original documents for funding You get paid Call 615-414-6708 for more information
FAQ
[sc_fs_multi_faq headline-0="h2″ question-0="How many accounts do you buy?" answer-0="We can buy a minimum of ten. And as many as you would like to sell over that." image-0="" headline-1="h2″ question-1="What is the recourse period?" answer-1="We have several programs available. From no recourse to 100% recourse." image-1="" headline-2="h2″ question-2="Who services the accounts?" answer-2="We have programs that allow you to service and programs that the company services." image-2="" headline-3="h2″ question-3="" answer-3="" image-3="" count="4″ html="true" css_class=""]